Seriously.
Maui is just yanking arrows out of the mast and stuff like he's plucking feathers off a chicken, because…
Maui.
Superstrength.
All that.
You're welcome.
But Moana is struggling to get one…
Lousy,,,
arrow…
out.
Ahem.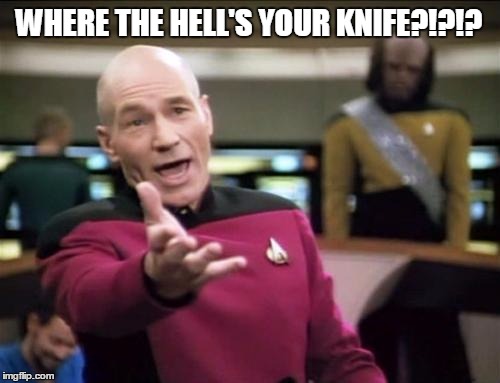 SAILORS CARRY KNIVES!!!!
CUT THE FREAKIN ROPE!
Even if they don't have iron age technology. There were some seriously sharp objects of carvitude in Polynesia, I'm sure. I mean, THEY MADE ENTIRE BOATS BY CARVING THEM! Like, they had volcanic stuff, obsidian or something. Also they had weapons lined with shark teeth. Come on… Maui would have had a knife. Gramma Tala would not have sent Moana off without proper provisions. And her mom helped her pack. There had to be at least one coconut cutting kitchen knife in there somewhere along with the needle used to mend the sail later.