A few young women in fiction, saving the world without worrying about how their hair looks today…
https://www.commonsensemedia.org/blog/13-smartest-female-characters-from-movies-tv-and-books?j=4393406&e=swordwhale@yahoo.com&l=1313471_HTML&u=65557881&mid=7000332&jb=151&utm_source=030317+DefaultA&utm_medium=email&utm_campaign=weekly#
Also, let's mention Moana, who wrangles a trickster demi-god, navigates the vast Pacific, faces the Goddess in Her Wrath, and saves the chicken…
And Judy Hopps, of Zootopia, who proves being a cute little bunny doesn't mean you can't solve crimes.
Also a shout out to that white Pomeranian in Secret Life of Pets who, at a critical point or two in the tail, eh, tale… remembers her ancestors were sled dogs.. and wolves… and kicks butt.
And Dory. Dory overcomes her own fears and feelings of inadequacy (and topographical impairment) to save the day.
And my friend Nancy's Enola Holmes, little sister of Sherlock: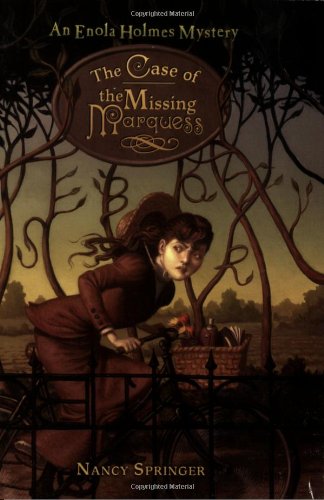 And the fabulous girls (and boys) of PBS's Odd Squad…