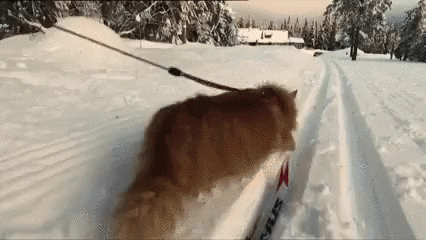 This is called ski-joring. You usually do it with a couple of sled dogs tied to your belt.
Or horses, only you don't tie yourself to them.
Also reindeer…
Also German Shorthairs are good… they are the favored breed for ski-joring races.
Dogs love to run and hunt in packs, so a bunch of them pulling a sled or skier is natural.
Cats like to lurk and pounce…
I tried a harness on Sindarin…