http://iditarod.com/musher/march-9-8am-ruby-mitch-seavey-surges-to-galena/
Joar, the steady, dependable, indefatigable Norwegian Viking just keeps ticking along…
also he is the cutest thing on the trail.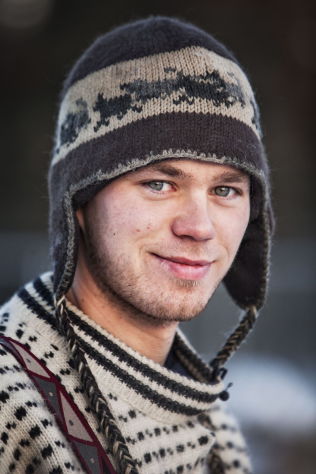 or not…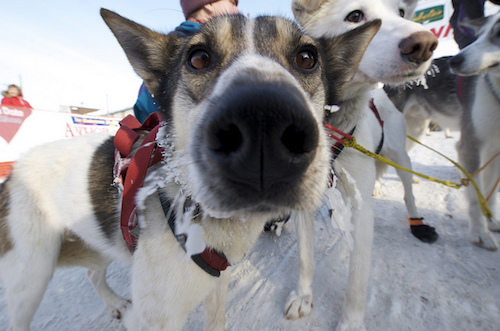 John Baker the Inupiat musher who was the first Native musher to win Iditarod is amused by a wet Paul Gebhardt who does not eat his dry waffles… waffles become a musher meme…
Lynwood Fiedler falls asleep on the runners and wakes up on the river ice. Paul Gebhart catches up to him and gives him a ride to Ruby… where his dogteam has preceded him into the checkpoint, wondering where their musher, meals and piles of straw are…
No.
They
do
not
stop.